About Us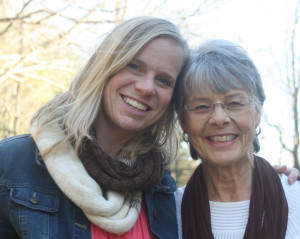 We are a mother and daughter team. We've created and produced this program from start to finish.

Arlene Martin is the mastermind behind the reading program we call "Word Family Readers." She is a reading tutor, veteran preschool teacher, a published author and holds a Masters Degree in Early Childhood Education. Jenni Willoughby is a freelance graphic designer and illustrator — the one who created the book drawings and makes all of our resources "look pretty." We hope that you will take some time to check out our program and consider how it could be a very valuable tool in your classroom, with the students you tutor, your children at home or wherever you teach.

It's for ANYONE learning to read!

Caution: Thousands of hours (of blood, sweat and tears) went into the making of this program. PLEASE DO NOT share these materials with others.

If you have found this resource valuable, please encourage others to check out:
-our Free, Family, or Classroom App at www.wordfamilyreadersapp.com.
-our freebies and printable materials at www.wordfamilyreaders.com

Note: Much thanks and sincere appreciation goes to our proofreaders: Sue Verschoof, Anita Ferguson, & Barbara Densmore, and to our app developers: David Adams & Joshua Koets.